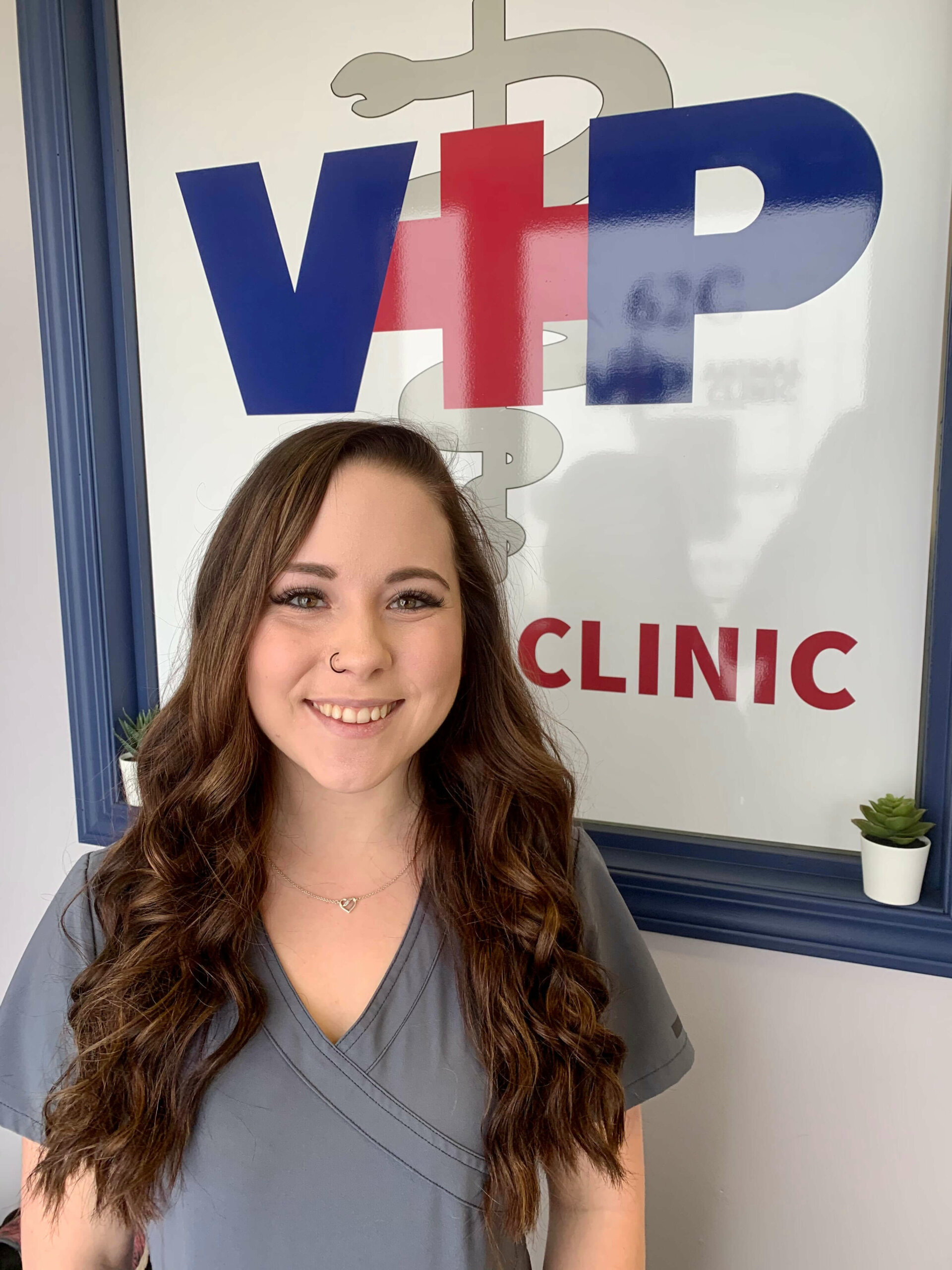 Vyktoria, Human Resources Manager / Registered Veterinary Technician
Meet Vyktoria!
Vyktoria was born and raised here in Regina, Saskatchewan. Her love for animals brought her into the veterinary field as a veterinary assistant in 2017, and eventually as a Registered Veterinary Technician in 2020 when she graduated from Lakeland College's Animal Health Technology Program in Vermilion, Alberta. Vyktoria joined our team in November of the same year and has loved every minute since!
As a Veterinary Technician, Vyktoria loves having the knowledge and skills to provide the best patient care possible, and to advocate for our furry companions who cannot speak for themselves. Outside of the clinic, she can often be found spending quality time with her own pets Kevin (cat) and Bentley (Rescue mutt), as well as her family and friends. Mandy, Registered Veterinary Technician
Meet Mandy!
Mandy started with our practice in the Spring of 2021 as a practicum student during her Animal Health Technology Program. Since graduating, we are thrilled to have her back on our team! Mandy grew up on a farm in the Lumsden area, helping her family with their herd of cattle and the rest of the farm.
As a veterinary technician, Mandy really enjoys the large animal side of things – specifically, cattle! She's excited to expand her career in this area and learn new skills to help keep our clients herds happy and healthy!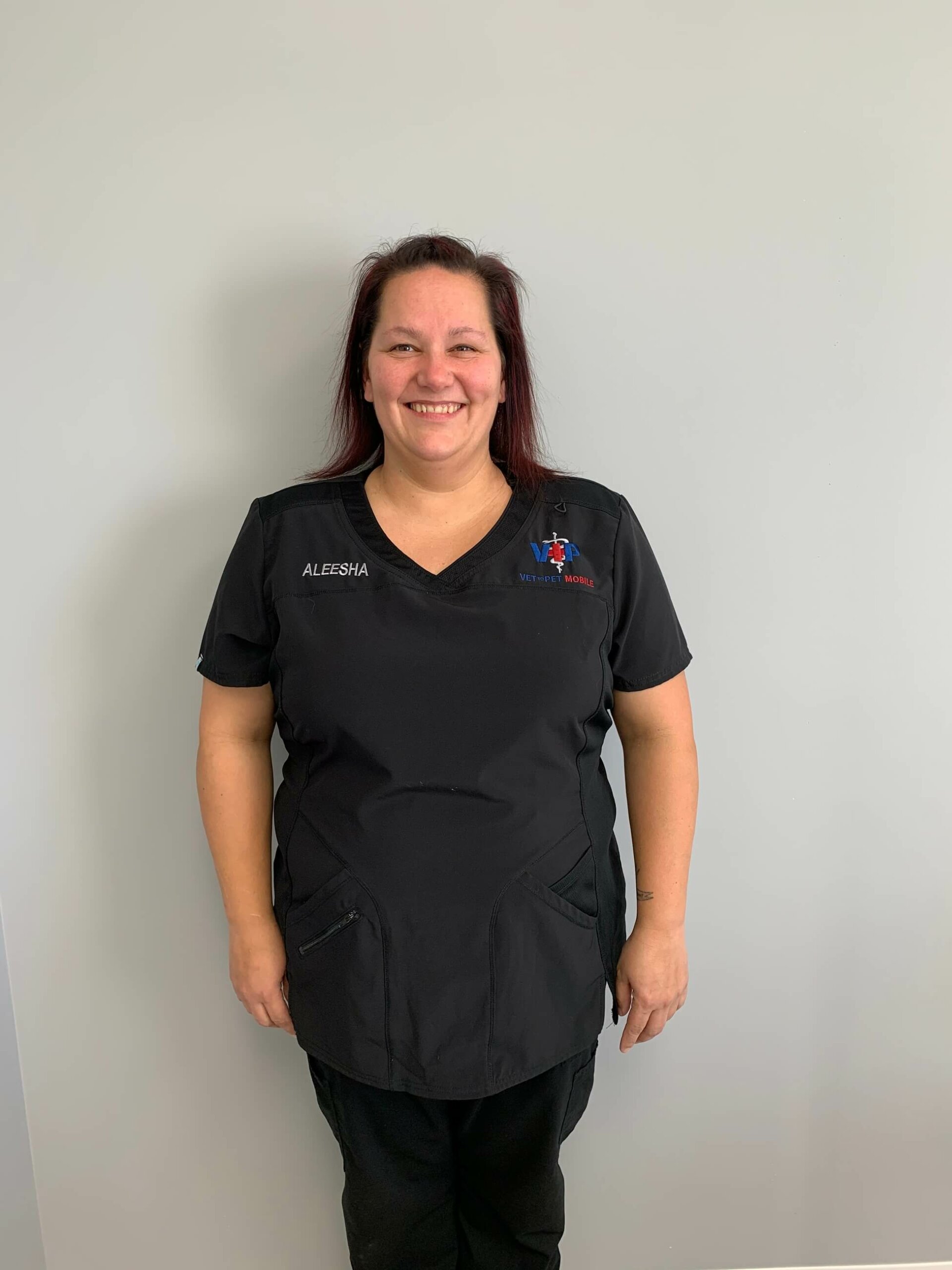 Aleesha, Administrative Manager / Receptionist
Meet Aleesha!
She is that comforting voice you often hear on the other end of the line.
Aleesha joined our team as a Veterinary Office Assistant practicum student in February of 2021. She is our favourite foster fail as she joined our full time team in September.
Aleesha has 3 wonderful children and a German Shepherd named Echo. She loves to bake and is always eager to learn new things. Shannon, Receptionist
Meet Shannon!
Shannon is our newest addition to our reception team, joining our crew in January of 2022! In lieu of a photo of herself, Shannon requested we share this photo of a monkey instead – one of her favorite animals!
Shannon has worked on the client care side of veterinary medicine for several years and really enjoys the variety of tasks and conversations throughout her day.
Outside of the veterinary industry, Shannon is also a mixed media artist and writer – in fact she just had a major gallery show last fall, and is currently in preparation for another this summer! At home, Shannon has three wonderful "squishy" kitties that she loves dearly. Her oldest is currently smiling at everyone he meets to show off his freshly cleaned and polished teeth, after his dental procedure with Dr. Tudor last month!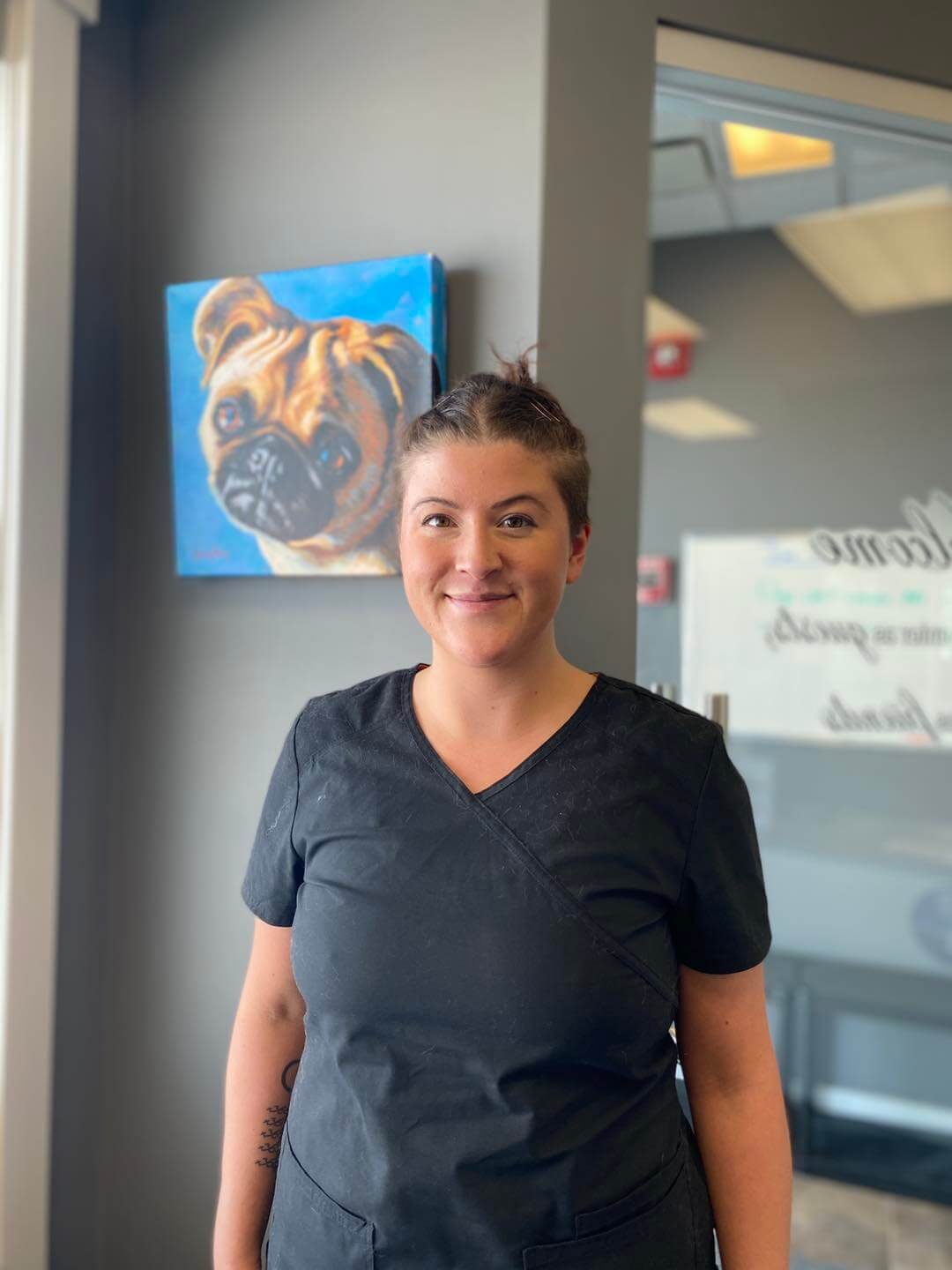 Elissa, Veterinary Assistant
Meet Elissa!
Elissa joined our team as a veterinary assistant in February of 2022, but her passion for helping animals has been present for her whole life!
Cats are Elissa's life! A few years back, she started Indian Head Cat Rescue (now known as A+ Animal Rescue), this rescue works extremely hard to help stray cats throughout the southeast areas of Saskatchewan find their forever homes. Outside of the rescue, she also has a small side pet-sitting business called Wild For Life Pet Services!
Within the clinic, Elissa really enjoys seeing the medical cases behind the scenes, and learning about how she can help animals by furthering her education as much as possible within her role!
Elissa also has a few pets of her own! Her kitties Raffi, Ed and Kitty along with a hamster named Bodhi! Cristal, Veterinary Assistant
Bio coming soon!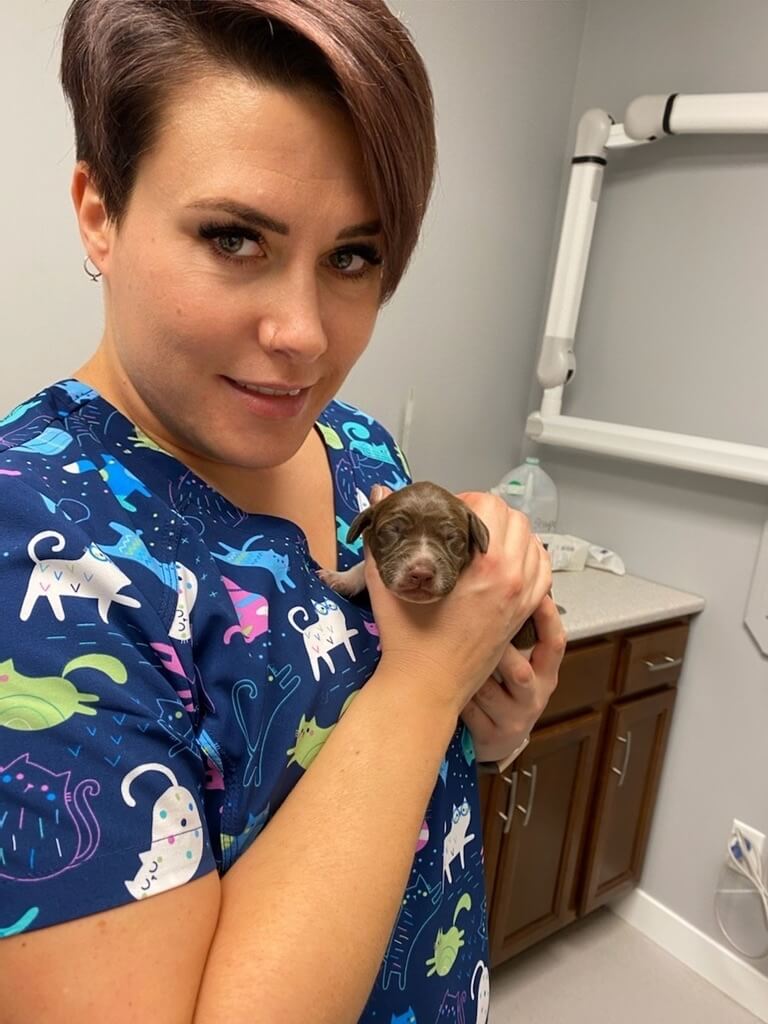 Brianna, Volunteer
Brianna reached out in the fall of 2021, looking for a clinic to call home while she completes the distanced Veterinary Technology program. She has been an incredible asset to our team and we are so happy to have her!
Prior to joining us, Briana worked as a paramedic and then as an RCMP officer. She is very excited to be starting her next adventure in the world of veterinary medicine!
Outside of the clinic, Briana and her husband have three children and two dogs. She also operates her esthetics business from her home, offering services from lash extensions to waxing! She is a woman of many talents!