 Meagan, Reception/Management
Meagan is no stranger to the Veterinary world! With seven years of experience under her belt we were excited to welcome her to the team at the end of August 2020. She is passionate about her job and loves to build relationships with both clients and their pets. She is originally from Vibank, SK but currently residing in Regina with her two dogs, Rex (German Shepherd) and Penny (Pitbull). Outside of work, she can be found competing in Cowboy Mounted Shooting with her hanoverians Schultz and Tristan or reading some crime novels.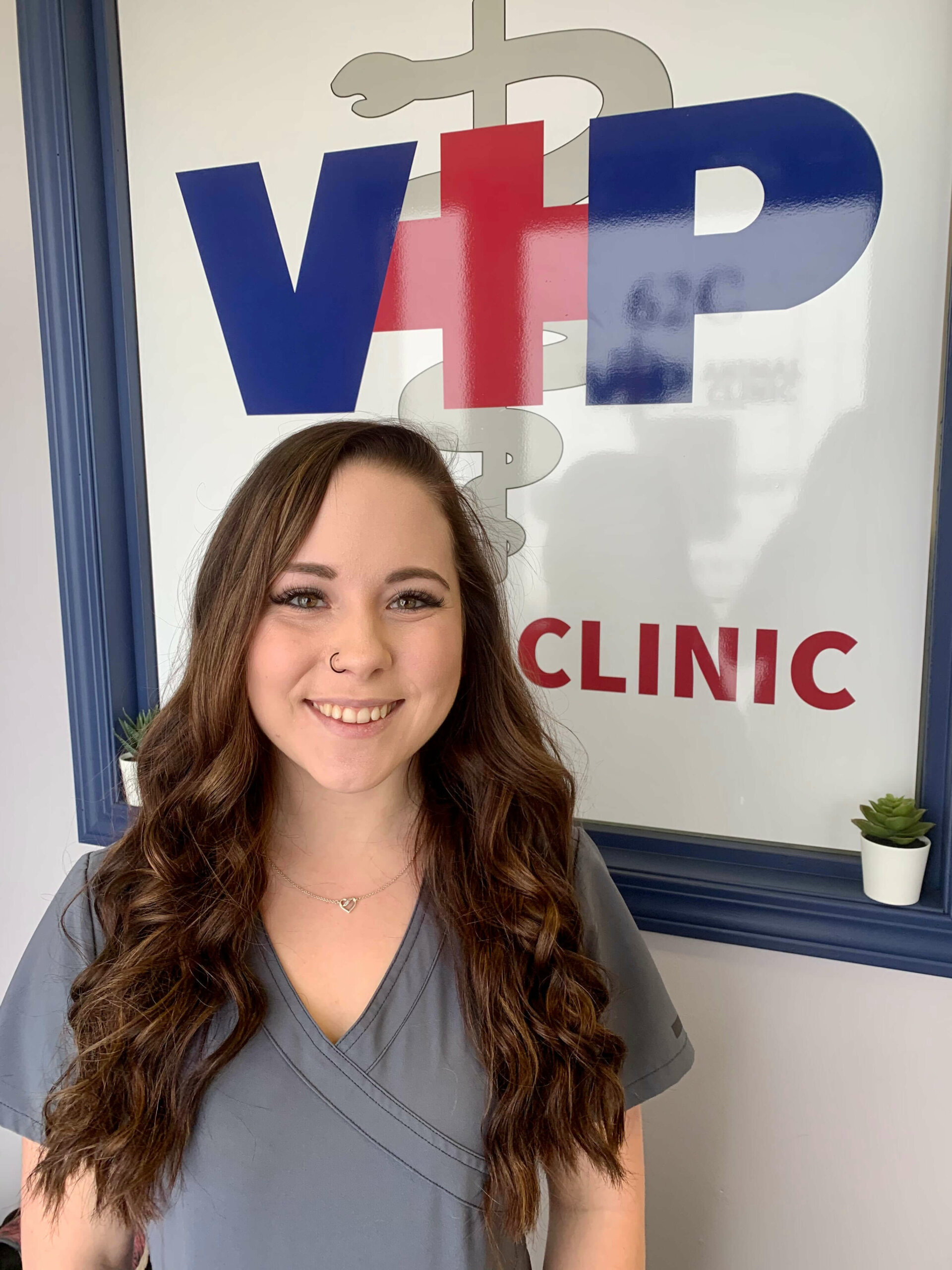 Vyktoria, Veterinary Technician
Meet Vyktoria, RVT !
Vyktoria was born and raised here in Regina, Saskatchewan. Her love for animals brought her into the veterinary field as a veterinary assistant in 2017, and eventually as a Registered Veterinary Technician in 2020 when she graduated from Lakeland College's Animal Health Technology Program in Vermilion, Alberta. Vyktoria joined our team in November of the same year and has loved every minute since!
As a Veterinary Technician, Vyktoria loves having the knowledge and skills to provide the best patient care possible, and to advocate for our furry companions who cannot speak for themselves. Outside of the clinic, she can often be found spending quality time with her own pets Kevin (cat) and Bentley (Rescue mutt), as well as her family and friends.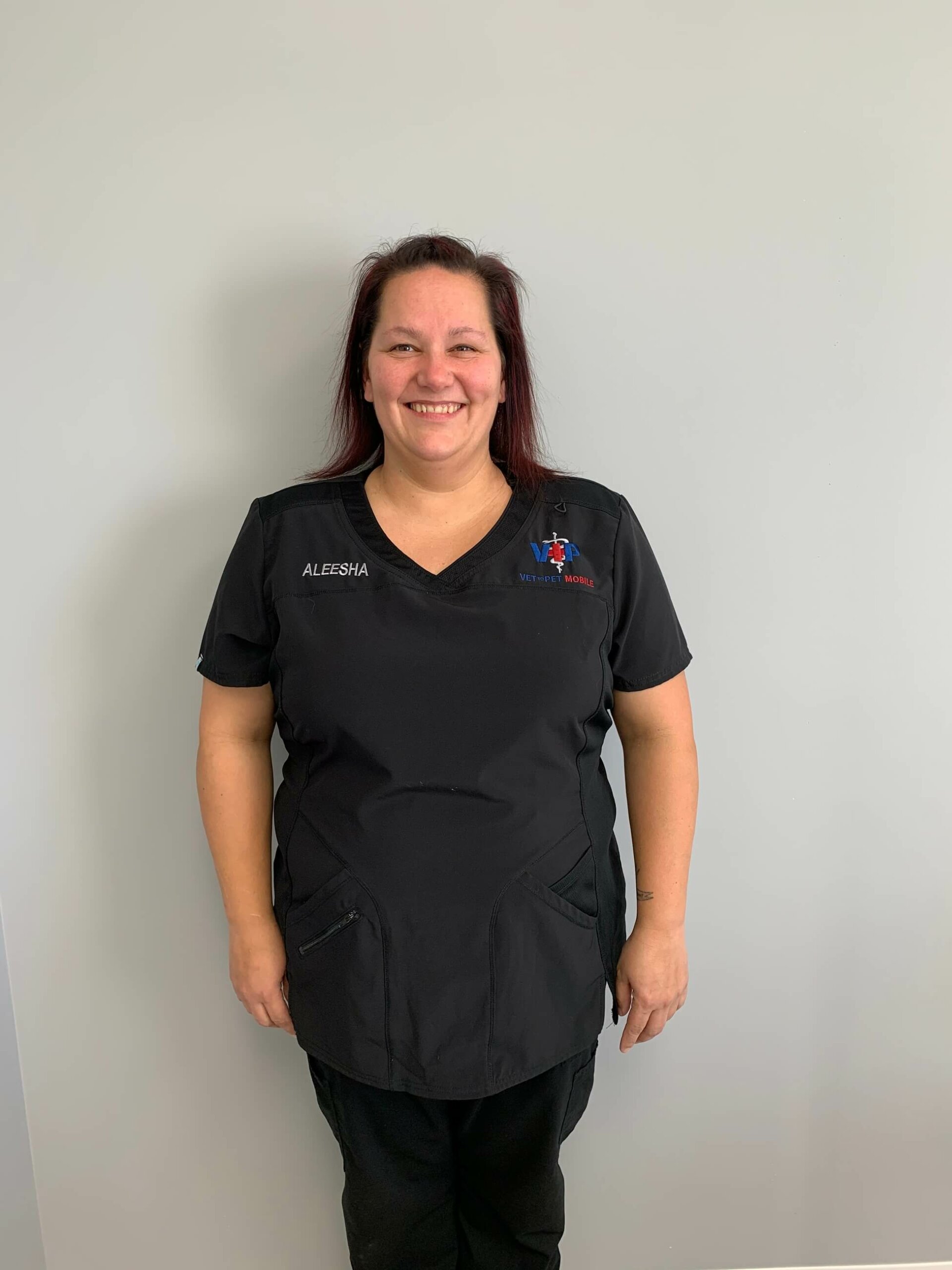 Aleesha, Receptionist
Meet Aleesha!
She is that comforting voice you often hear on the other end of the line.
Aleesha joined our team as a Veterinary Office Assistant practicum student in February of 2021. She is our favourite foster fail as she joined our full time team in September.
Aleesha has 3 wonderful children and a German Shepherd named Echo. She loves to bake and is always eager to learn new things. Mandy
Bio coming soon.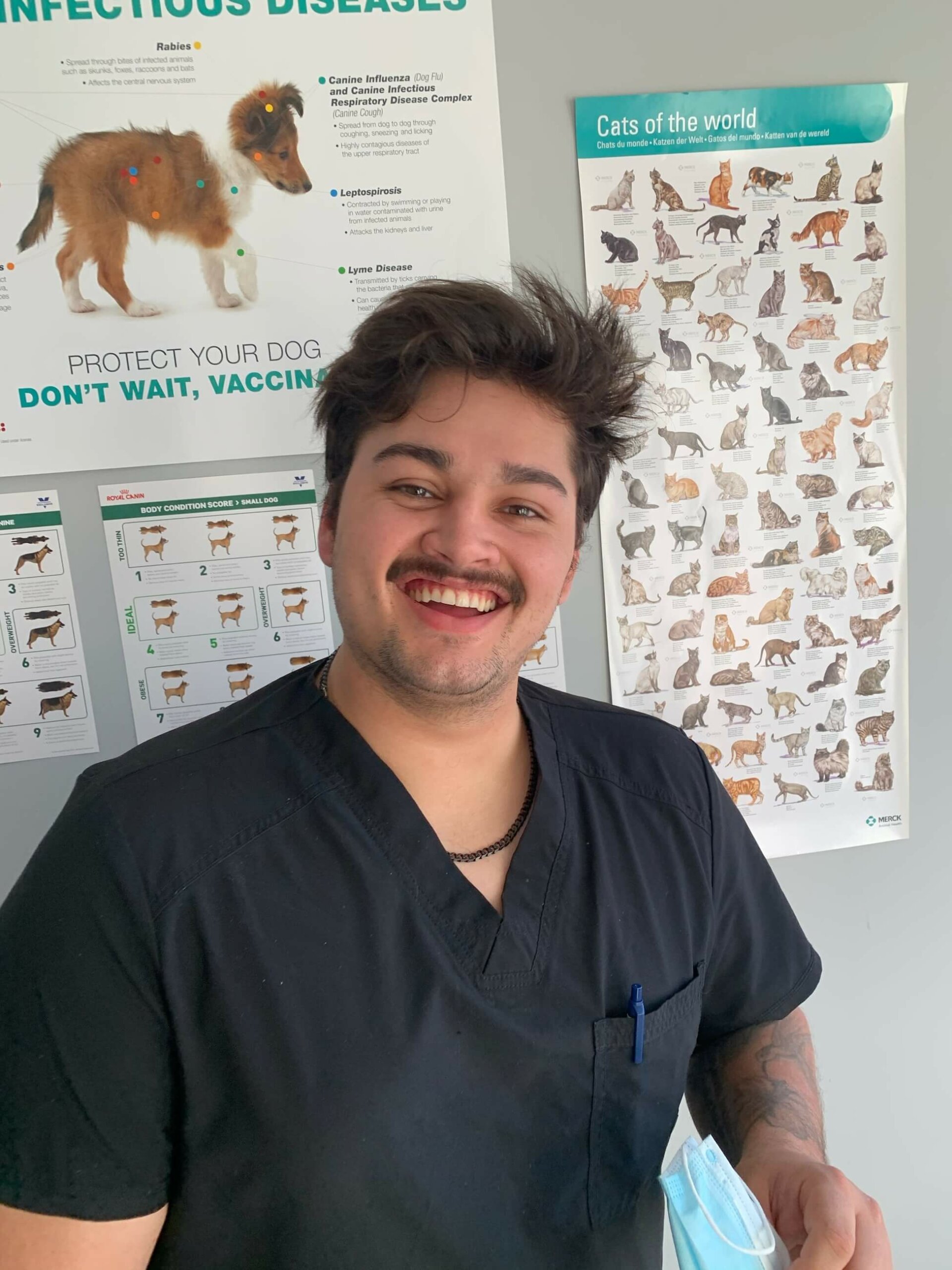 Brody, Veterinary Assistant
Meet Brody!
Brody joined our team as an assistant in November of 2021.
Brody is no stranger to the animal world, although originally from Regina he has been lucky to have some amazing opportunities including working in South Africa, Africa, and Bolivia. He was able to study elephant and jaguar behaviors.
He is very excited to start pursuing a career as a veterinarian. In his spare time he loves hanging out with his shepherd mix named Ginny and cheering on the oilers. Sierra, Veterinary Assistant
Bio coming soon.