Dr. Jamie Tudor
Dr. Jamie Tudor's love of animals developed while being raised on a small farm near Beiseker, Alberta. After two years of studying at the University of Calgary, she decided to move to Saskatoon and enrolled in the Animal Science Program. In 2002, she graduated with a Bachelor's in Animal Science and worked as a nutrition consultant/sales rep for Masterfeeds Regina while also farming near Bethune. She earned her DVM degree in 2008 from the Western College of Veterinary Medicine and thereafter, worked for a mixed animal practice in Lumsden while honing her skills at the 24 Hour Animal Care Center. Vet To Pet was opened in October of 2011 while Dr. Tudor was working full time at Victoria Vet Clinic. After three maternity leaves, Dr. Tudor decided to focus all of her work time and effort solely on Vet To Pet.
Dr. Tudor prefers the home visits provided with Vet To Pet so that she can spend more time to really get to know the needs of her clients and patients, while being able to provide quality medicine and education to owners.
In her spare time, she enjoys being a mother of 3 children, riding horses, running and competing in triathlons and other races.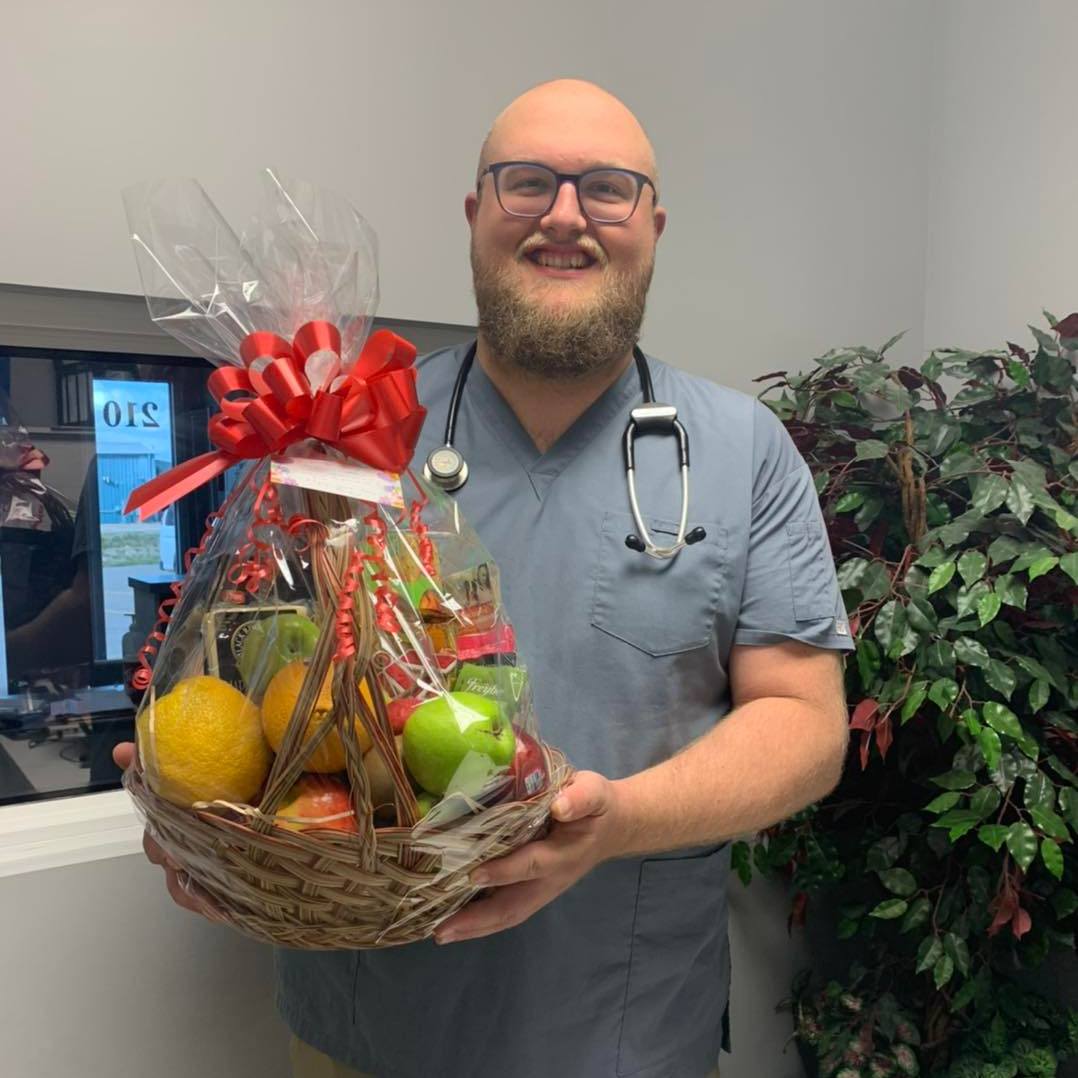 Dr. Brendan Loewen
Dr. Loewen graduated from the WCVM in the spring of 2022 and joined our team shortly after. Currently, he is interested in mixed animal medicine and is also looking forward to providing house call appointments for our small animal patients as well! Dr. Loewen is very excited to build meaningful relationships with his clients and with their pets through our practice.
In his spare time, Dr. Loewen spends most of his time hunting, fishing, watching or playing sports or training with his sidekick Labrador retriever Red for hunt test trials. However, Red is not his only pet – he has another rescue pup named Morty, a snake, a gecko and some aquarium fish within his "ever growing colony of pets"!